Women's Enterprise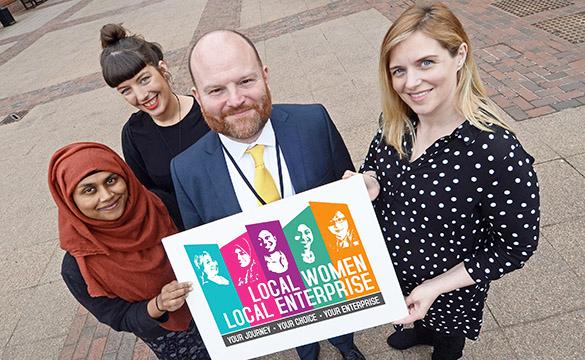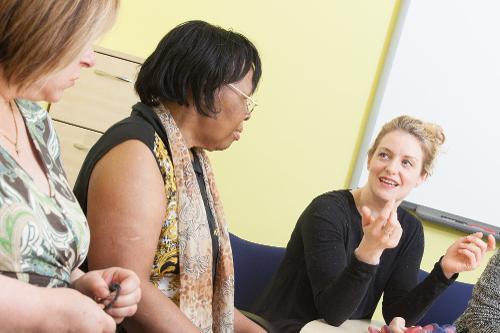 Local Women Local Enterprise (LWLE) was launched by The Millin Charity in 2014, following a successful pilot and consultation with hundreds of local women. The project responds to the increasing need for support which is specifically geared to the economic empowerment of women, to contribute to the development of stronger, more resilient communities.
LWLE has developed a reputation as a uniquely accessible learning and development programme that helps women who face barriers to mainstream employment to begin their journey towards financial independence.
LWLE uses enterprise as a catalyst for change, enabling women to build aspiration, confidence, self-esteem, knowledge and skills, to increase their likelihood of becoming financially independent, through a wide range of enterprise-based activities.
Person-centred support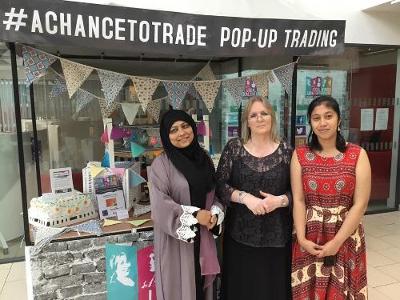 The support offered through the Local Women Local Enterprise project is wide-ranging, providing numerous points of entry, and flexible transition routes for women irrespective of where they are on their journey.
Our approach to support is entirely centred around the needs of each individual woman, and their progress is measured against their own aspirations and plans, rather than being monitored on a 'one size fits all' linear basis. This person-centred approach makes LWLE adaptable to respond to the very specific needs of a community, enabling us to engage even those who are considered to be the hardest to reach.
Outcomes
Local Women Local Enterprise has a proven track record, including the following impacts and outcomes which have been achieved by participants:
gaining new, and unearthed existing, skills to enable progress towards financial independence
understanding of enterprise and self-employment, and whether it could be a realistic option
learning how to make money from the products already being made at home
developing business knowledge and skills to improve the chances of success of their own enterprise, or in the world of work
improving social capital, within their local community and in the enterprise arena
being inspired, and building confidence, self-esteem and aspiration
exploring ways to contribute to the local community through enterprise
accessing volunteering and work experience opportunities
receiving formal endorsement of progress and achievements by being awarded certificates of participation in workshops and short courses