Graduates in Gateshead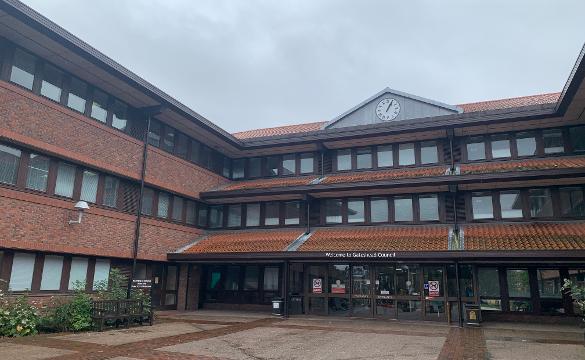 Running your own business may sound daunting, but it is an increasingly popular option for many graduates, and we can help you each step of the way.
Our Graduates in Gateshead service is available to all College and University students. If you are feeling entrepreneurial and have an idea, skill or hobby you'd like to turn into a business, talk to us or your college or university. Even if you don't have a business qualification or experience we can offer expert advice, support and incentives on office space.
We can offer state-of-the-art office space and facilities, a place on our Head-Start planning course and much more, all aimed at helping you turn your idea into reality. And, our team of specialist advisers will be there to offer support and guidance on your journey to getting your business off the ground and beyond.
Alex's story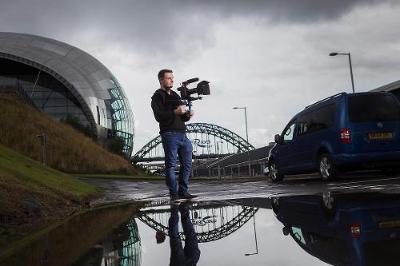 Alexander Henderson, Managing Director at Gateshead-based Newgen Creative, tells us about how his creative media business is thriving and shares his secrets for success.
"It's been four years since I took the life-changing decision to establish my own business and what an amazing few years they've been; I've had the opportunity work on well-known TV shows including Downton Abbey, Dickinson's Real Deal and Beowulf.
I'm proud that my company has been recognised as one of the Top 3 Social and Digital Media Companies in Northumberland and Tyneside by being shortlisted for a North East Business Award.
On reflection, it's safe to say that I wouldn't be in the position I am in now if it wasn't for Gateshead College and Gateshead Council.
I established the business while studying TV and film production. Although I already had a background in video production, the college provided me with invaluable experience on further editing skills and pre-production workflow and logistics.
More importantly, they completely encouraged my entrepreneurial spirit, making me president of the enterprise society, taking me to business events and talks and even organising an incubator scheme with Gateshead Council so we could get off the ground.
I wouldn't have achieved any of this at any other college. My teachers were so supportive and took a genuine interest in how my business was coming along as well as giving me advice when and where I needed it.
It took a lot of hard work; I was studying and working at the same time. While I was in my first year, I spent my lunchtimes, home time and days off working on business plans and developing the business so it was ready for me to work in full time when college finished.
In our second year we secured an office at Gateshead International Business Centre through the Graduates in Gateshead programme. The support I received from Chris and the team at the council was and continues to be purely exceptional. They truly care about the businesses in the borough and they would do anything to help NewGen Creative reach its next step. That's why we've stayed and grown in Gateshead and are now based at PROTO.
My advice to others thinking about starting your own business is to get as much advice as you can. Build your contact network; join social media groups. Ask for internships. Get busy.
Your work is going to fill a huge part of your life, and the only way to be truly satisfied is to do what you believe is great work. And the only way to do great work is to do what you love.