Start-up tools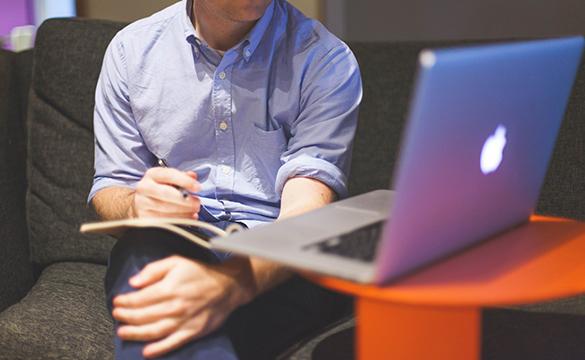 Business planning is essential if your business is to start and grow successfully, secure funding or investment or target new markets.
Download our business planning template  [297.2KB]
If you have questions about business registration, tax, National Insurance or self-assessment, HM Revenue & Customers (HMRC) can guide you through the basics.
HMRC is responsible for the collection of taxes in the UK:
All sole traders and ordinary partnerships must contact HMRC to register for tax self-assessment when starting up
Anyone who is intending to employ staff (whatever the legal format of their business), must register as an employer with HMRC before the first payday
VAT registration may also be required, depending on the projected turnover of the business or if voluntary registration would be beneficial
The mandatory VAT registration threshold usually rises every year and is set in the Chancellor's budget. For 2019/20, the threshold is £85,000
Further Information
T: 0300 200 3310 (Self-assessment helpline)
T: 0300 200 3200 (Employer helpline)
Local authorities
Local authorities or councils as they're commonly know are responsible for enforcing regulations and local byelaws concerning a wide variety of business activities, and it may be necessary to contact one or more local authority departments depending on the business sector or activity. Business owners should consult their own local authority for specific advice and guidance, as local rules and responsibilities may differ from area to area.
Some of the main activities and regulatory functions of local authorities include: planning and building control, licensing of private rented accommodation, licensing for specific business activities, alcohol and entertainment licensing, gambling licenses and permits, food hygiene and safety, trading standards, health and safety, pollution prevention and control, commercial waste disposal, employing children under school leaving age, business rates and the provision of Primary Authority advisory schemes.
Social Enterprise
Have you ever bought the Big Issue? Read it over a bar of Divine chocolate? Watched Jamie Oliver's Fifteen on the television? Shopped at the Co-op? Visited the Eden Project?
Then you already know a bit about social enterprise: a growing, worldwide movement of businesses that exist to change the world for the better.
A social enterprise is a business that trades to tackle social problems, improve communities, people's life chances, or the environment. This might sound like charity work, but social enterprises are businesses. They make and do things that earn money and make profits like any business. It is how they work and what they do with their profits that is different: working to make a bigger difference, reinvesting the profits they make to do more good.
Find out more at www.socialenterprise.org.uk.