Networking events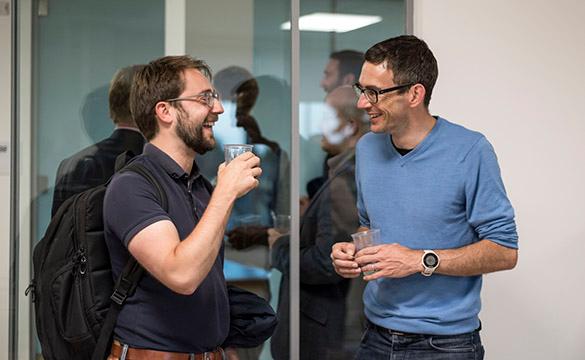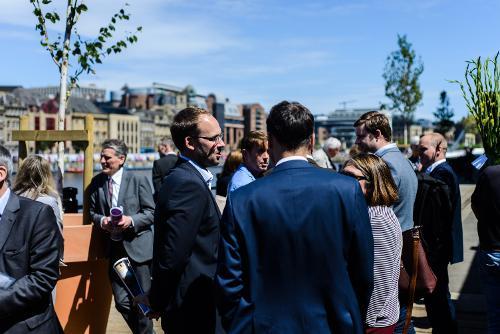 We've teamed up with The Mussel Club to help you #GrowYourNetwork.
Networking is one of the most important strategies you can use to advance your business. Come along to one of our Gateshead based events and meet other members of the thriving Gateshead business community for relaxed, informal networking over complimentary tea/coffee and breakfast treats.
Top tips to survive your next networking event
Be yourself
Don't try to be the person you think others want to meet. Be genuine. The people you connect with when you are authentic are the ones you'll want to stay in touch with.
Set reasonable expectations
When attending an event, understand what you are there to do. Is your goal to feel out a new organisation? Is it to meet five new people? Is it to meet one or two specific people? These are all reasonable expectations and it takes a little pre-planning to set these goals.
Take notes
When you ask for someone's card after having a great conversation, take notes on their business card after they walk away or immediately after the event. This will help you to be more specific in your follow-up.
Introduce yourself to the organiser
He/she can then help point you in the right direction and can introduce you to other attendees to get you off on the right foot.
Ask questions
The only way to get to know someone else is to ask them genuine and thoughtful questions. It's always best to walk away from a conversation having allowed the other person to speak more than you did.
Don't be afraid to join in
There is nothing wrong with joining a conversation and waiting for a natural break in the chatter to introduce yourself. In most cases, the people who are already speaking will enjoy the interruption because it gives them a chance to meet someone new.